Inspired by a passion for Georgia.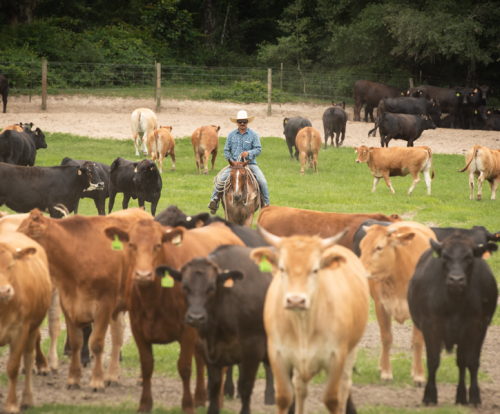 Under the care of our family-owned-and-operated company, we oversee every aspect of production for a truly pasture-to-plate experience. It all starts with selecting the proper cattle breed. Then, we carefully maintain the ideal diet and outstanding animal welfare practices. And the results are Never Ever, All-Natural* Angus beef and No Hormone Treated Cattle Akaushi Wagyu that our customers will be proud to serve.
Châtel Farms is the epitome of pasture-to-plate perfection. Most of our farm employees have been a part of our operation since the beginning. Together, they properly raise and care for our cattle in the most ethical and sustainable manner imaginable.
4 of the 5 farms are within 2 hours of Augusta, Georgia
Herds of Angus and Akaushi Wagyu cattle
4 farms — 1 pure-bred Angus farm, 1 commercial cow-calf and 2 feeding operations
5 farms spanning 3,500 acres